Here at B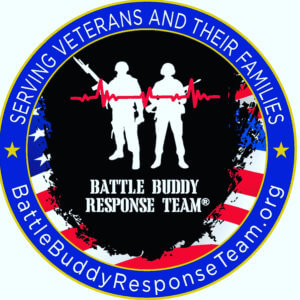 attle Buddy Response Team, we have a lot of changes coming our way to make our organization a lot smoother.
Which ways are we making our organization better you might ask?
Well we will be shorting up the Concerned Party Form to one page, so all you or anyone will have to do is fill out the form to the best of your ability. Most important part of the form for us to have is the location of the veteran or their family you are worried about. IF  THEY ARE CURRENTLY TRYING TO HARM THEMSELVES THEN STOP WHAT YOU ARE DOING AND CALL 911.
After the Concerned Party Form is filled out and submitted on our website, then we will check our donations that we have received to see if we can cover the cost of the trip for you.  If we do not have enough donations to cover the trip to and from the place you need us to go, then we will call you before going to the address given so you can make the full donation needed to help the person you are concerned about.
WE ARE NOW CALLING THOSE THAT FILL THE CONCERNED PARTY FORM OUT BEFORE GOING TO THE ADDRESS GIVEN so they will know if we have enough donations to cover the trip and if not to collect the donation to make it happen. We will also let you know roughly once we have the donations needed how long it may take us to get to the address provided.
We will also now start accepting callers when they are needing advice to help a veteran or if they need help maneuvering our website to make a donation or fill out a Concerned Party Form. . Remember all the information collected on the Concerned Party Forms are confidential to the veteran and their family and anyone asking who may have sent us out. We ask that you also keep your information private from the party you are worried about.
Who wants a random BBRT shirt time to time in the mail?? We are going to start  contacting and sending out BBRT T-shirts to our individual donors time to time that donate a monthly donation of $40 or more. If you do not want your shirt, then you may choose to have us donate the shirt to a homeless veteran living on the streets that we may come in contact with.
Our goal is to get veterans that feel they have no place to work in civilian life to find their home with us here at Battle Buddy Response Team. Our team is made up of veterans, active duty members, and family of military. We want to get to the point we can start hiring as soon as possible, our volunteers are in very demanding positions and it is hard for them to work a regular job then have to be able to make extra time in life for their volunteer job here at BBRT. If we are able to hire our veterans that would help BBRT and the veterans/families of veterans we come in contact with a lot more.
FYI: We no longer have 24 hour answering services, due to the cost and volume of calls we are receiving but we are saving those cost and asking volunteers to answer our phones to help out the callers to either give people advice or maneuver the website fill out the Concerned Party Form or to make a donation.
If you would like to answer our phone lines as a volunteer and you are good working under pressure, meaning stay cool, calm, and collective during someone on the other line having a breakdown then please fill out our application on the website as soon as possible.
If you are a Leader, Innovator, CEO, CFO, COO, Founder, Director of a successful company or organization and are a veteran or a family member of a veteran and would like to consider a leadership position with BBRT. Then, please email us at info@battlebuddyresponseteam.org with your most recent resume, two letters of recommendation, a letter of why you feel you would be a good fit for BBRT, and a letter of what you feel you could do to make BBRT a better all around organization for our veterans and their families we work so hard to help everyday.
Do not forget that we are veterans helping veterans and we travel where ever needed to make the house call regardless of the situation or the area. Just remember that veterans rather talk to other veterans about what is going on with them. Please do not get offended if the veteran does not talk to you regardless if you are family or a best friend. If you know they are hurting and you do not know who to call then call us and we will be there!