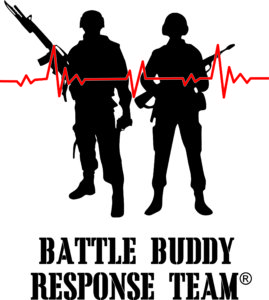 Battle Buddy Response Team, a non-profit organization dedicated to preventing suicides among veterans and their families, has helped 86 veterans in just eight months — from February to September, 2020. The assistance ranged from mental health and advocating, to just sitting and talking. Last week the Team rendered aid to a Navy veteran by securing him a new hot water heater and finding service providers to update his electrical and plumbing needs.
Team Members are ready to deploy 24 hours a day, seven days a week, 365 days a year across the United States to perform welfare checks when a concerned party reaches out. If you know of a veteran or a veteran family member who may need help, please fill out a Deployment Form on the Battle Buddy Response Team website.
Statistics show that an average of 22 veterans commit suicide every day, a staggering number that demonstrates the need for organizations like Battle Buddy Response Team.
Learn more through their website: https://battlebuddyresponseteam.org or call (855)777-BBRT. The 501(c)(3) charity appreciates donations to cover their services when helping veterans and their families.
Battle Buddy Response Team is working nonstop to ensure the safety of all veterans and their family members. They will not stop until their mission of "Stopping and Preventing All Veteran Suicide" is completed.