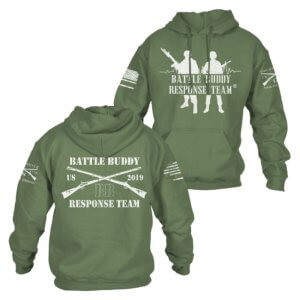 GET YOUR LIMITED EDITION GRUNT STYLE, METRO WRAPZ AND BATTLE BUDDY RESPONSE TEAM SWAG TODAY!!
HERE AT BATTLE BUDDY RESPONSE TEAM, WE HAD THE GREAT PLEASURE TO HAVE METRO WRAPZ JOIN US ON THIS DESIGN AND TAKE THE LEAD. METRO WRAPZ IS THE SAME BUSINESS THAT DESIGNED AND WRAPPED THE BBRT TRUCK, THEY ARE LOCATED IN MIAMI, FLORIDA!!
WE ALSO WANT TO THANK GRUNT STYLE FOR ALLOWING US TO DO A 4TH DESIGN WITH THEM.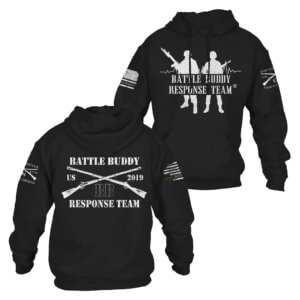 THIS DESIGN IS REALLY GREAT AND THIS TIME WE ARE OFFERING THE CHANCE TO BUY THE DESIGN IN TWO DIFFERENT COLORS SO YOU HAVE A BIGGER SELECTION.
PLEASE PURCHASE YOUR GEAR OR SWAG OR MERCH TODAY BEFORE THE 15TH OF FEB 2022 AT 1500 CST.
THIS DESIGN WILL NEVER BE AVAIL. AGAIN AND WE NEED TO SELL 50 UNITS WITHIN TWO WEEKS TO RECEIVE THE DONATION MONEY FROM GRUNT STYLE. 50 UNITS IS MINIMUM BUT EVERY DESIGN BEFORE THIS ONE, WE NORMALLY SELL FROM 150 TO 250 UNITS IN TWO WEEKS. THIS DESIGN WE WOULD LOVE TO SEE 500 UNITS SOLD. CLICK LINK TO STRAIGHT TO THE GRUNTSTYLE.COM SITE TO PURCHASE OUR SWAG NOW!!   https://www.gruntstyle.com/collections/customs/products/battle-buddy-response-team-3